Keeping up with the latest trends in social media marketing is essential if you want to avoid missing out on opportunities to gain traction and followers. Since its inception, Instagram has proven to be a powerful marketing tool for businesses looking to expand their presence and visibility beyond Facebook, Twitter and Pinterest. With 1 billion monthly active users taking advantage of the platform and all of the features it has to offer, Instagram is highly recommended for any type of business or brand.
What makes the platform attractive is that it provides your business the opportunity to become increasingly relatable with live posts and stories. Understanding how to use Instagram Stories for marketing is a way for you to bolster your content marketing plan while attracting new prospective customers who have a genuine interest in learning more about your brand.
Why Use Instagram?
Before getting to know more about Instagram Stories, it is important to understand how powerful the platform is for brands and marketers alike. Instagram currently has more than 500 million active users every single day, many of whom have left Facebook and Twitter in search of a new social platform. For companies looking to cash in and generate sales, Instagram is an optimal solution. The platform heavily relies on professional photography, graphics, animations, video uploads and popular hashtags to attract new users while garnering views.
One of the platform's newest features includes shoppable posts, which allows businesses to add product descriptions, prices and links to the products featured in their photos with the option to "shop now." This leads viewers directly to your online store, and, according to Business.com, more than 72 percent of Instagram users have admitted to purchasing products through the social media platform. With the right content marketing strategy, you can greatly increase your website's traffic and the number of followers and fans your brand receives through Instagram.
Now, let's move on to the platform's most unique feature, Instagram Stories.
How Do Instagram Stories Work?
Knowing how Instagram Stories work is a way to unleash new and exciting marketing campaigns to help outshine and outperform your competition, online and off. Sharing stories on Instagram is similar to posting on the platform — you simply select your company's profile photo, capture or upload a photo, graphic or video, and share that content with your audience. There are also several cool features you can add to your stories, including sharing your location, mentioning other Instagram users/accounts, and adding hashtags, animated Graphics Interchange Formats (GIFs), the date, time, temperature, polls, etc. The variety of options for posting unique stories to capture your audience's attention are endless. Over time, you can fine-tune your brand's marketing strategy to determine what best suits your followers and drives them to your content.
How Do I Use Instagram Stories for Marketing?
Knowing how to implement Instagram Stories into your content marketing strategy is essential to maximizing your brand's potential online reach and exposure. Some of the most common and popular ways to put Instagram Stories to work for a brand include:
Brand and Community Building
Showcase your brand's products and services by introducing users to your social media team to create a sense of community and authenticity. Share photos, Boomerangs or video content of yourself, your employees, workspace or warehouse, or even your storefront to give consumers a behind-the-scenes look of your company. Instagram Stories can also serve to provide sneak peeks into the development of new or popular products.

Ask for Opinions
Share polls and ask your followers for opinions on new and upcoming product releases. Get creative with your questions to learn more about the wants and needs of your current and prospective followers. Instagram Stories can easily help you increase your social media engagement and overall consumer mindset with the right polls and posts.

Contests and Giveaways
Attract new followers and keep your current followers engaged by hosting a variety of contests and giveaways. Offer newly released products, exclusive prizes, future products that are currently being developed, and show sneak peeks of items consumers have the opportunity to win. Point consumers to the image where each contest is located in your stories, and you are sure to hit a gold mine in terms of reach and likes.

Expand Your Following
Share photos and video of your most loyal and dedicated followers. Allow users to submit photos or videos of themselves showing off your products or promoting your brand. Encourage others to participate in building your brand by providing them with exposure and links to their personal Instagram pages.

Work With Brand Influencers
Reach out to popular Instagram influencers to create new connections and potential partnerships for your brand. Have them endorse your product or mention your brand within their own Instagram Stories in exchange for exposure, payment or even free gear. Gain traction with new groups of followers by working with a wide range of Instagram users when developing and creating new stories to share online.
Once you have a thorough understanding of how to use Instagram Stories in your content marketing strategy, you can easily launch campaigns that are more effective and relevant to the audience and demographics you wish to reach. Make time to craft marketing campaigns that resonate with your users to create a sense of community, while increasing the number of followers you have and the amount of revenue you are able to generate.
In addition, take time to research your competition's social media presence to learn more about the most effective type of marketing campaigns used within Instagram Stories. Compare your engagement and readership based on the number of comments and likes each post or story receives. Use A/B testing, or two-sample hypothesis testing, to launch multiple story campaigns to gauge which type of material your followers best respond to when using Instagram. Implement a posting schedule to provide your followers and prospective customers with consistent content related to your brand.
Trust us, consistency is key when it comes to keeping Instagram users coming back for more! It's also important to communicate directly with your dedicated and loyal followers by responding to users' comments or concerns publicly to showcase transparency and authenticity.
Stories serve as an incentive for users to visit Instagram pages for longer periods of time, often motivating them to follow you and like your posts. Whether you are interested in sharing a mixed-media story or offering your users polls, links and live video, Instagram Stories provides businesses with creative freedom and flexibility for memorable content and campaigns.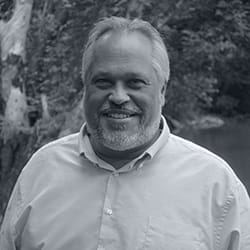 Director of Graphic Services